As more and more companies undergo digital transformation, the failure rate will also increase. This is because while companies are more aware of the importance of digital transformation, few understand what it means to embark on a digital journey, and how they should go about it before investing significant resources into their endeavours.
The speaker will share what are the common pitfalls companies make when undergoing digital transformation, including lessons his team had learnt in their own successful journey, as well as the lessons gained from working with companies across the APAC. He will also share the steps you can take to kick start a digital transformation and reduce the chance of failure, while increasing the chances of success.
Join us for this online talk and find out how you can achieve success in your digital transformation journey.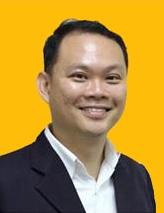 SPEAKER
Jeremy Han is a digital transformation practitioner as well as business scaling up coach to CEOs across the Asia Pacific (APAC) region. He is part of Growth Catalyst, a member of the Adam Khoo Learning Technologies Group (AKLTG). Together with the leadership team of AKLTG implementing Scaling Up since 2015, the team has grown net profits 12 folds from 2015 to 2019. He also coaches companies across APAC how to implement digital transformation to enhance their business models against disruptions.
His has clients across the APAC region, in more than 20 different industries ranging from professional services to heavy industries. They have rated him an average of 9 out of 10 as a coach, and have seen business growth between 40 to 400% over a three-year time frame.
| | | |
| --- | --- | --- |
| TESM / ITG Members | :: | FOC |
| Other IG Members | :: | SGD10 |
| SIM Members | :: | SGD10 |
| Non-SIM Members | :: | SGD20 |
All fees are inclusive of 7% GST.
All participants MUST register by email before January 15 to facilitate the sending of the event link.